More About Our Colours...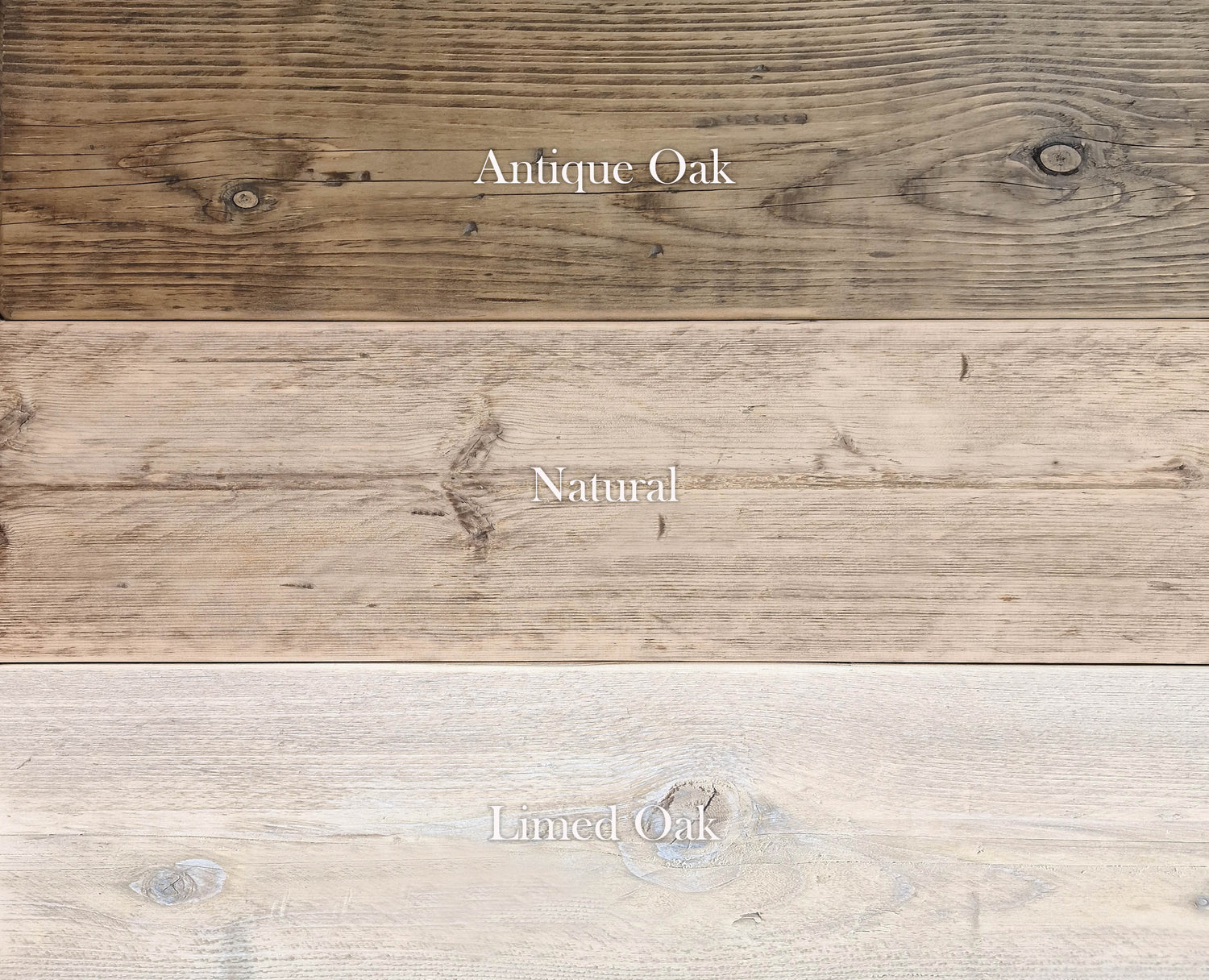 Reclaimed wood colours
Natural:
Our original finish. A stripped back pale colour with bleached oak tones, Natural was developed to showcase the aged character and inherent beauty of our special wood. As versatile as it is timeless, Natural is the 'real McCoy' in the world of reclaimed wood. No special effects here, just nature doing what it does best.
Antique Oak:
Antique Oak brings depth and warmth to the wood. With a hint of charcoal tones, this elegant yet impactful warm Oak finish compliments traditional interiors as well as a more contemporary scheme. It also works great with our Light Oak Character wood finish!
Limed Oak:
A white-washed finish that's evokes images of sun-bleached driftwood. Limed Oak has the look of a heavily worn white painted effect that's perfect for light airy interiors. It works well with whites, light greys and neutral tones. Ideal for that beachy cottage or as a statement in a modern home.
Our Reclaimed Wood Collection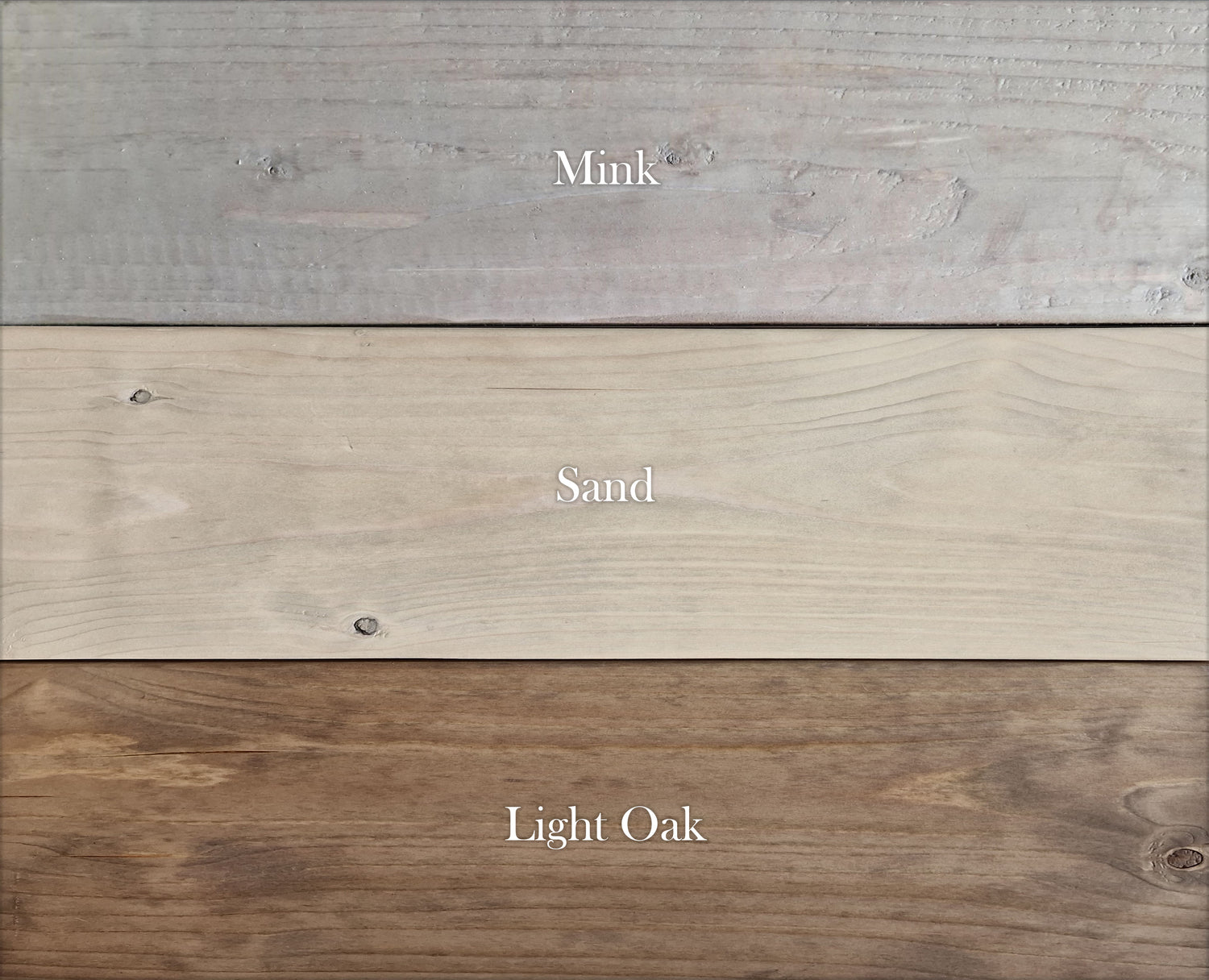 Character wood colours
Sand: Our lightest Character wood finish, we've designed Sand to compliment and virtually match our Natural reclaimed wood finish but with a smoother less rivened texture. Full of depth and character this pale greige colour echoes those Scandinavian bleached oak tones to perfection.
Mink: A grey base with warm brown undertones creating a depth and tone in the wood which oozes quality. A layered finish with multiple colours carefully applied upon one another in a unique process to enhance the natural character of the wood and create this 'one off' colour.
Light Oak: A timeless classic which accentuates the innate rustic features of our character wood. Light Oak has warm woody tones which compliment our Antique Oak reclaimed wood finish perfectly.
Our Character Wood Collection