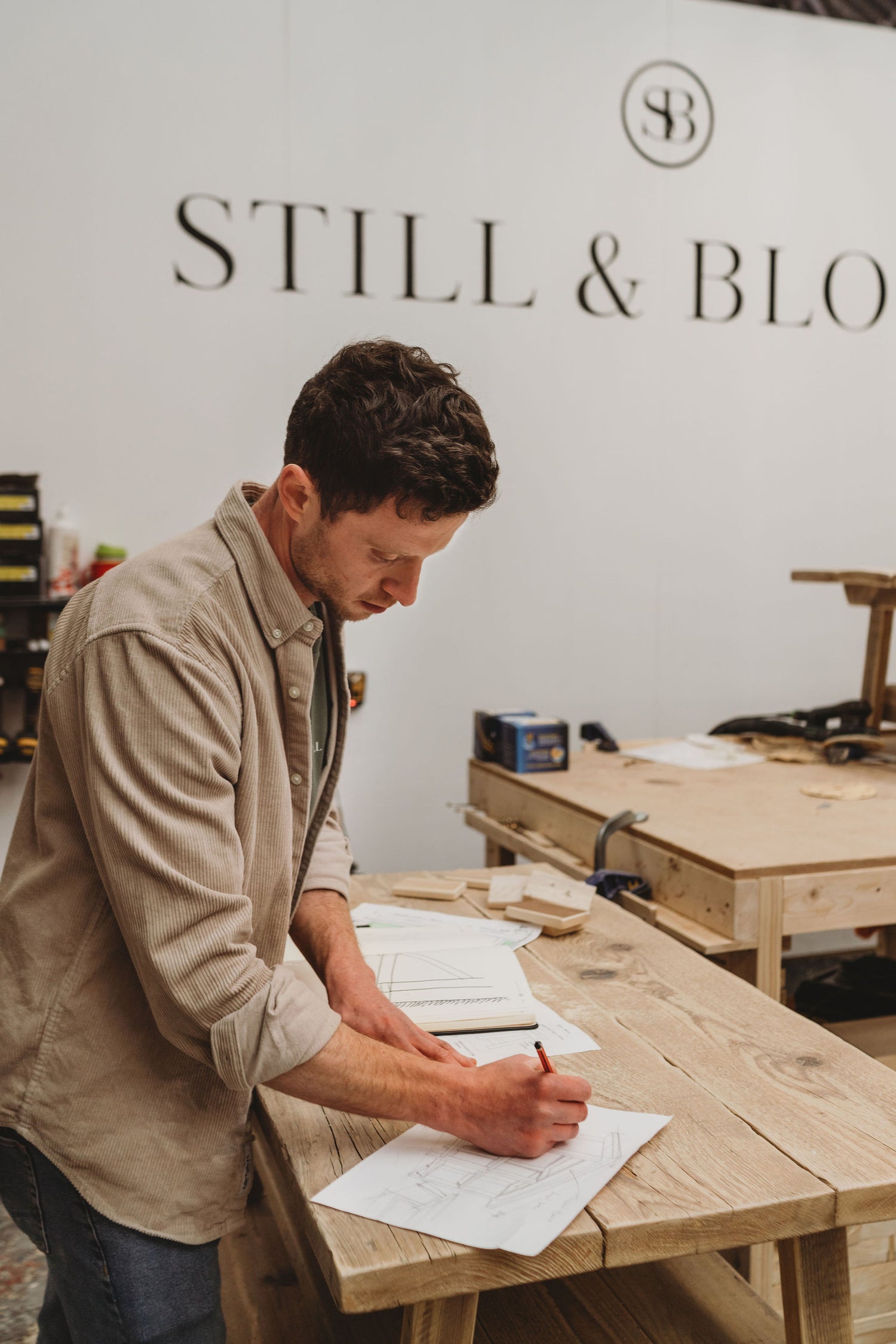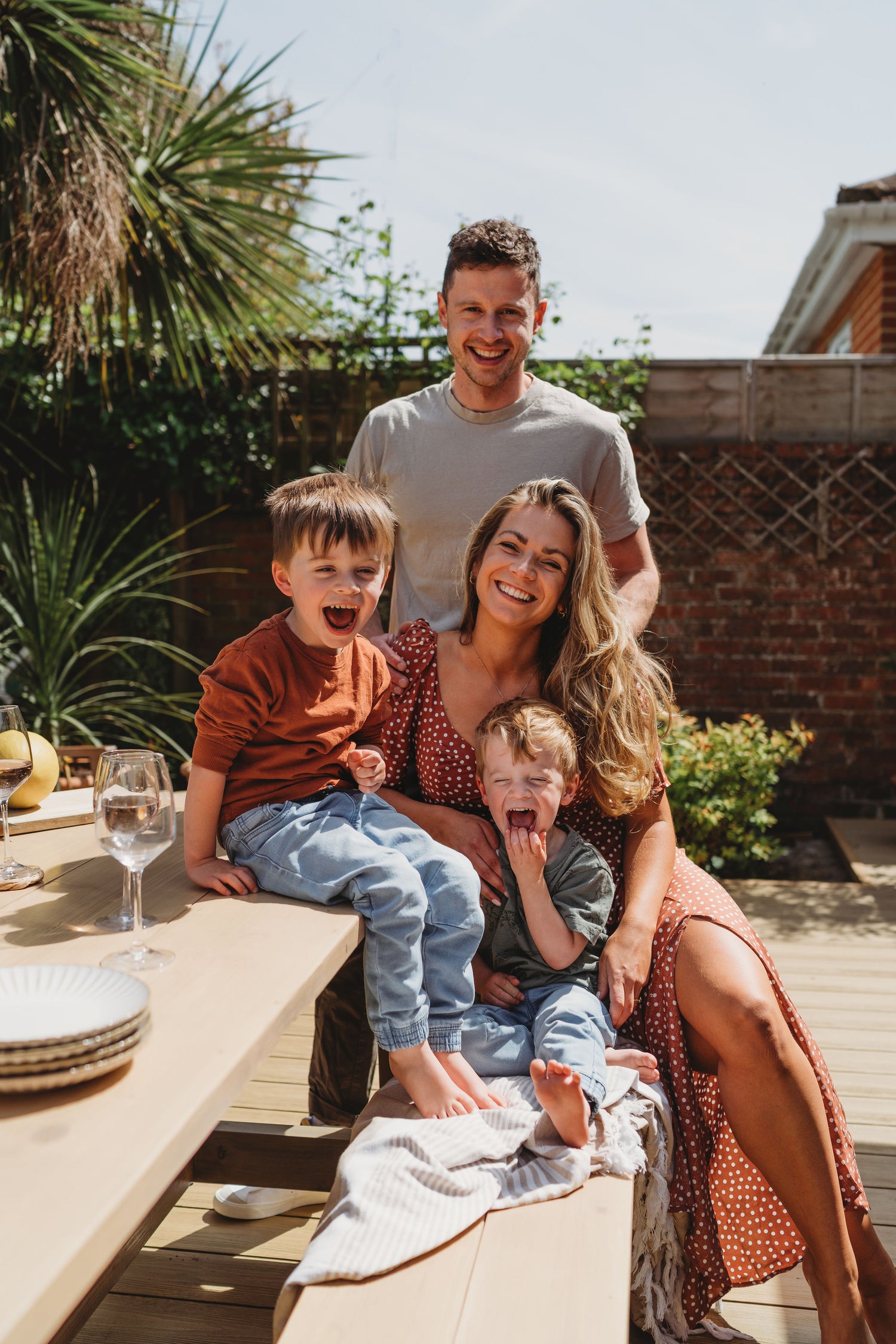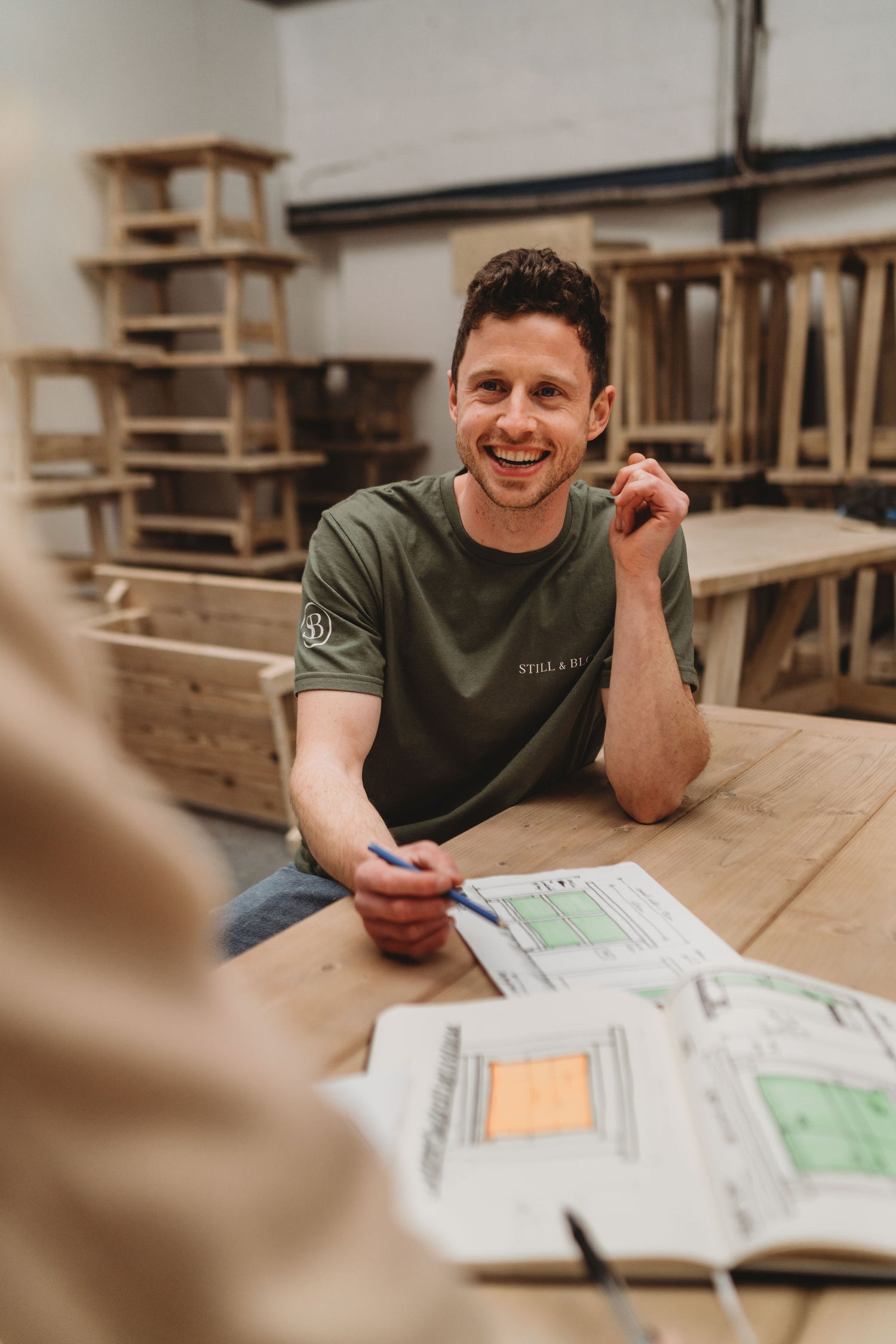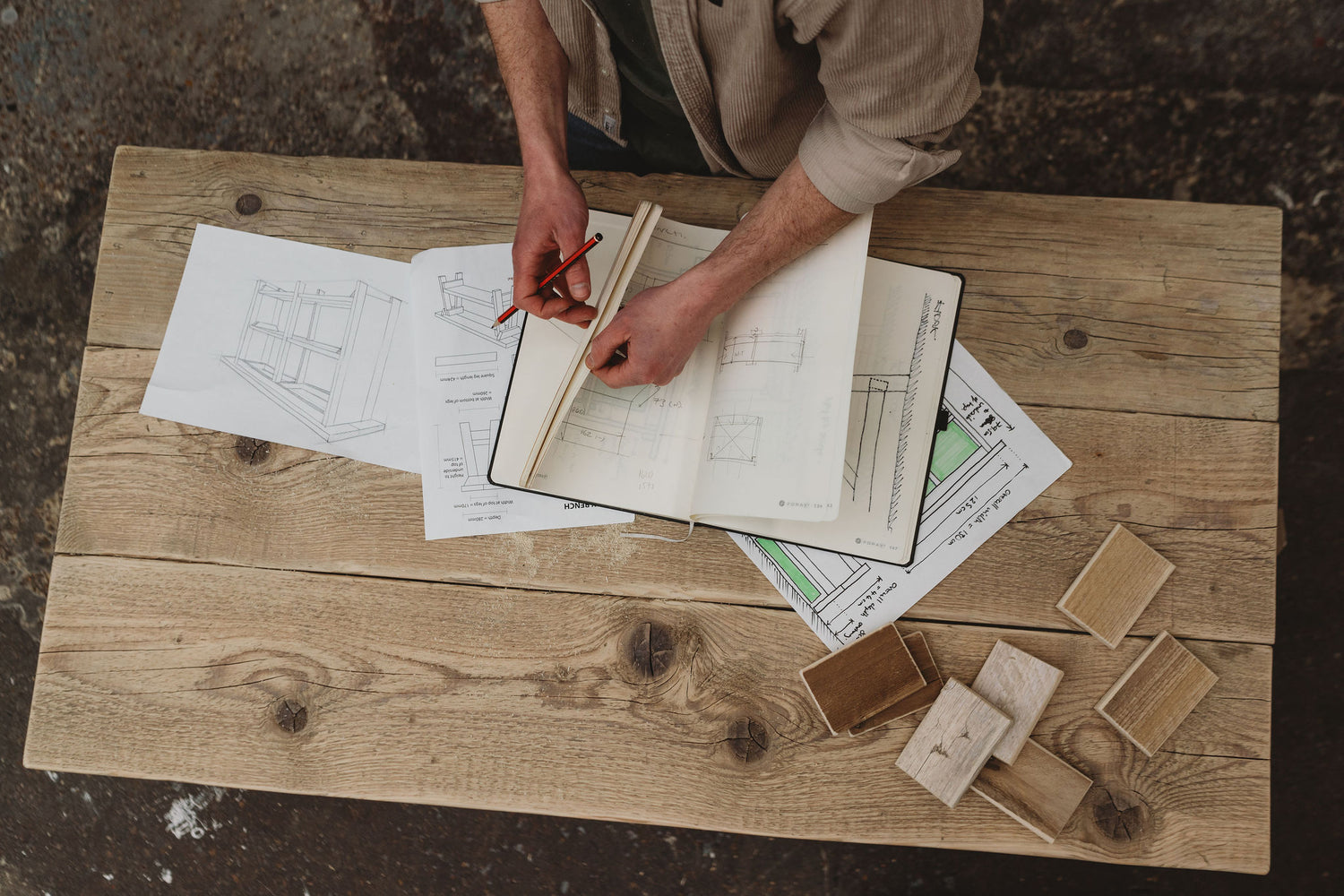 Nick Fisher, Founder
Find a moment of Still...and Bloom
After graduating from Industrial Design at Bournemouth University in 2011 Nick went straight into the fast paced world of Commercial Interior Design, leaving evenings and weekends to tinker with his passion for furniture design. Nick thought it would stay that way however in 2020 the global pandemic presented him with some extra free time to explore this.
People were spending an unhealthy amount of time in their homes and were under more stress than ever. So Nick designed a small range of furniture in his garden workshop that embodied his values of simple, sustainable living. The result was Splay, our best selling original range that fuses calming natural Scandinavian style with uniquely characterful and 100% green reclaimed wood. S&B was born!
Nick never looked back and Still & Bloom quickly moved from the garden to a small industrial unit.
We now have 2 premises, 18 full time staff and growing.
The Still & Bloom Family...
Meet the Extended family!
We are one big family and here at Still & Bloom we strongly believe that you get out what you put in. By consciously cultivating a friendly and caring working environment this shines though, allowing us to produce skillfully crafted, unique pieces, each made with love, consideration and care.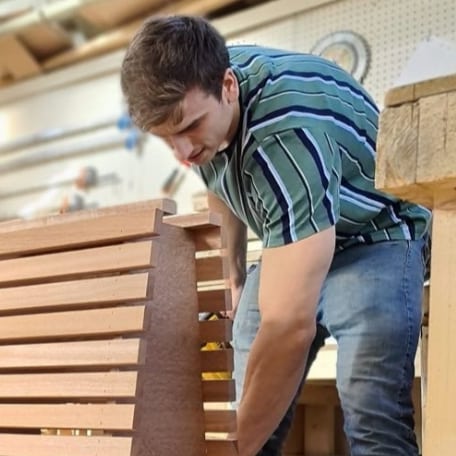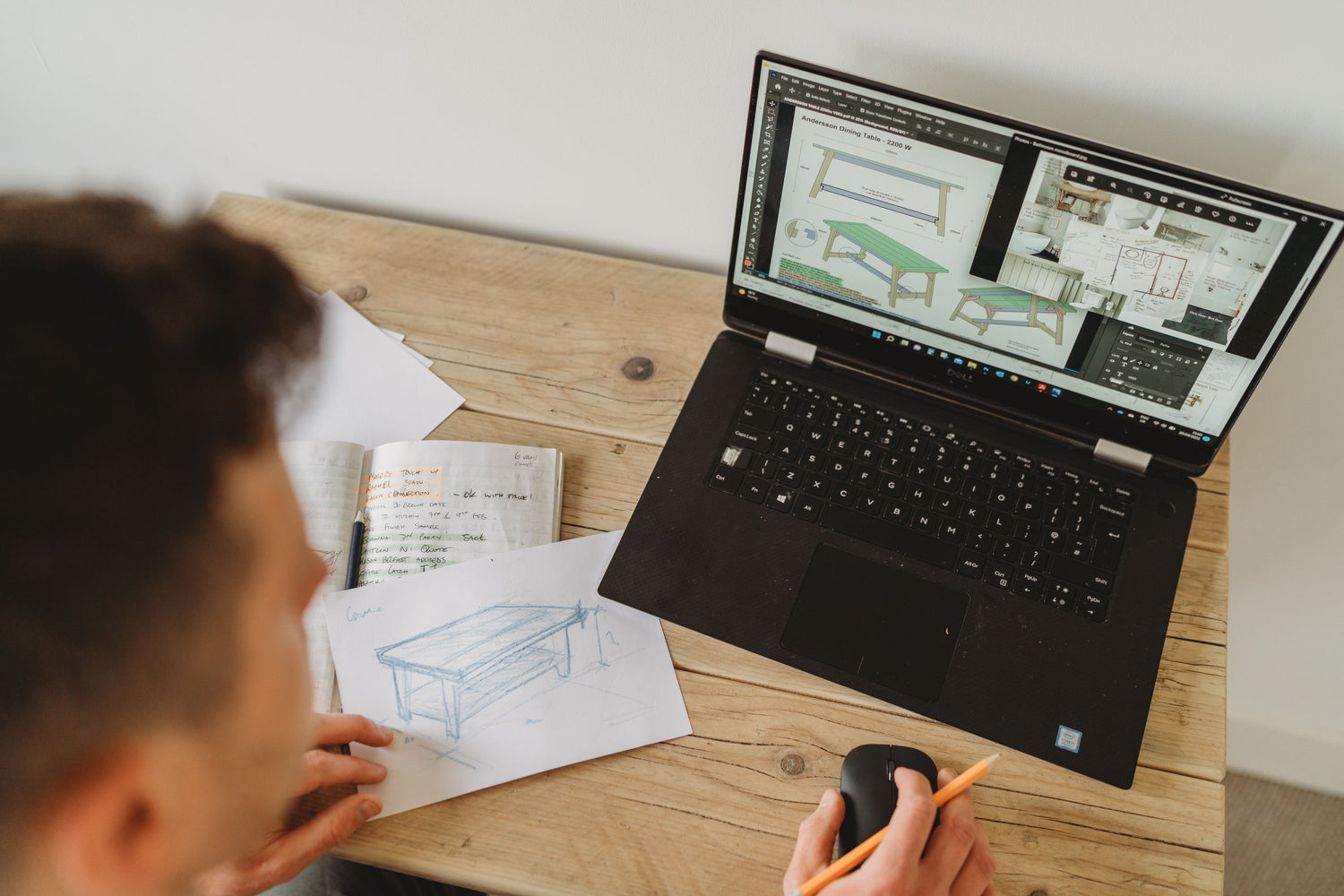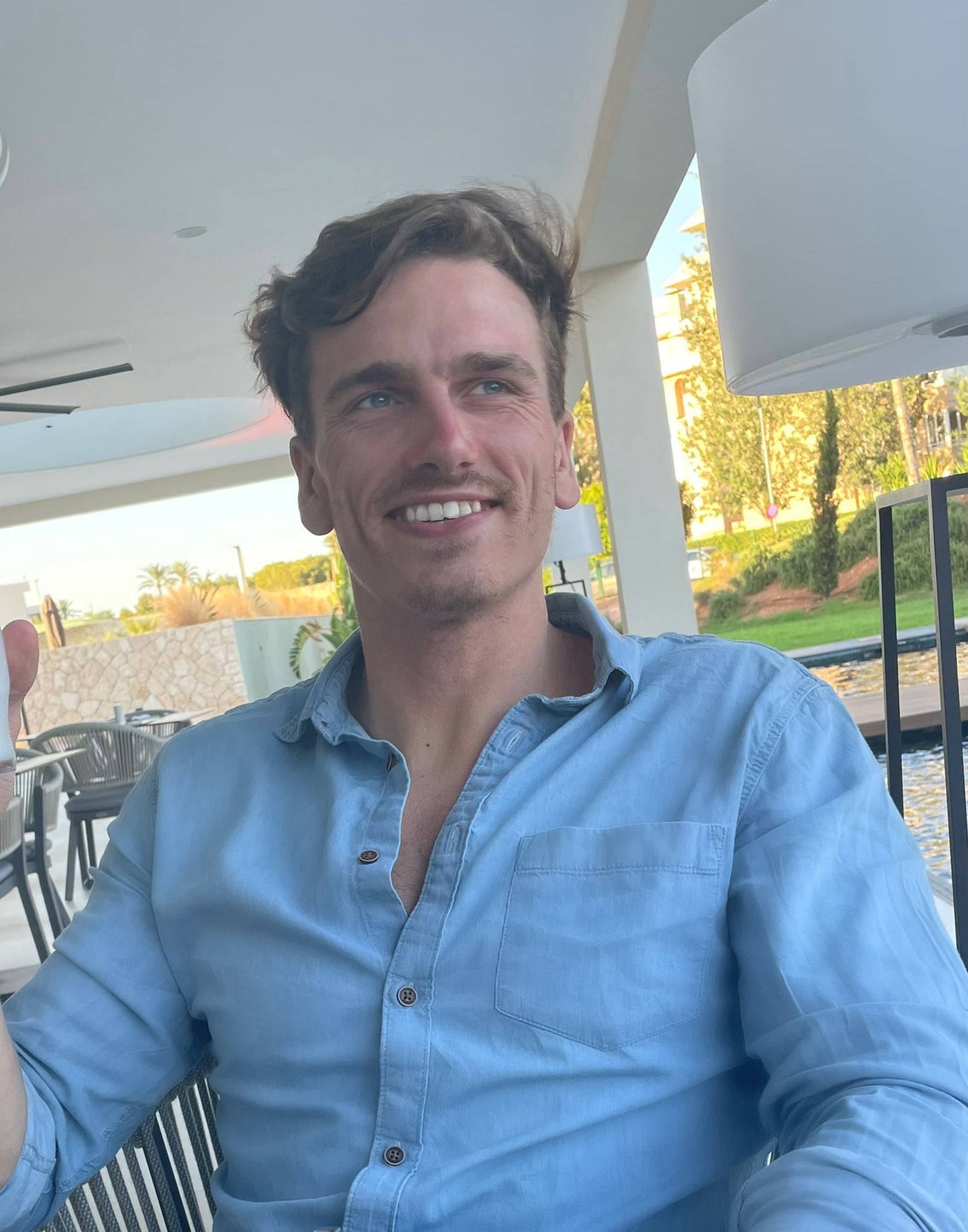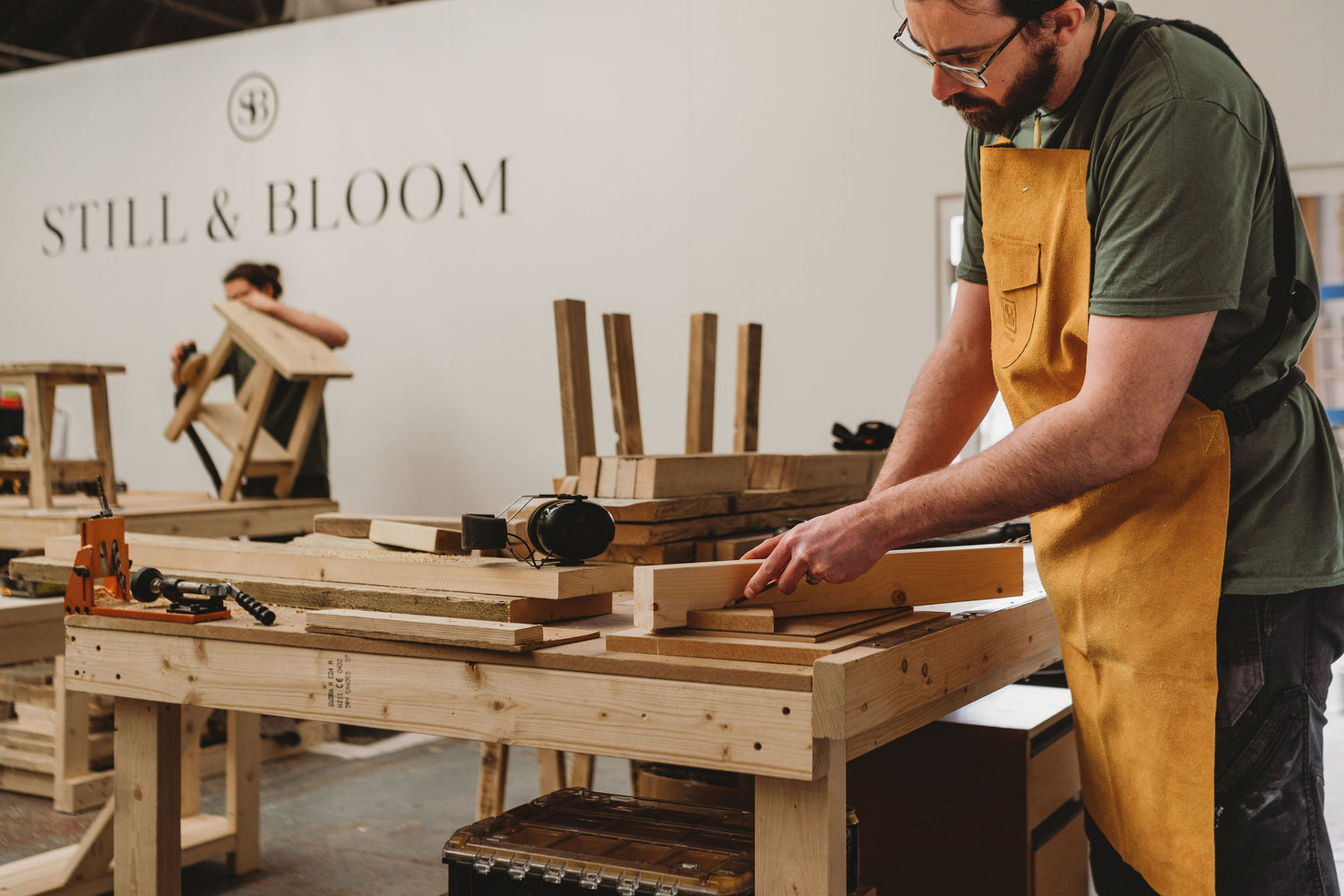 Employee feature - JACK
Role: Design Manager
Time with Still & Bloom: 4 years
About: With a background in Architecture - having graduated from the Royal College of Art with a masters degree in 2019 - Jack's day-to-day tasks include: the design and development of new products, dealing with custom requests speaking directly with our customers. If you ever have any questions about our items, or queries over a custom piece, then Jack's your man!
He's also Frankie's step-brother (like we said, it's a family business!)